Welcome To The Clip Art Directory, the best place on the net to find royalty free clip art images, web graphics, and stock photos by subscription. We link you up to the highest quality images that we can find, and best of all, we are constantly updating our archive on a weekly basis, so it pays to check back often.
Our mission is to provide you with a clipart guide that will insure you the security in knowing that the images you search for, or preview within our directory, are royalty free.
By subscribing to the low cost subscription through our site, you will gain instant access to a extensive archive of royalty free clip art, graphics, images, and more. Imagine never having to spend endless hours searching for professional quality clip art again.
---
Santa Claus Clip Art Image: Santa Claus with presents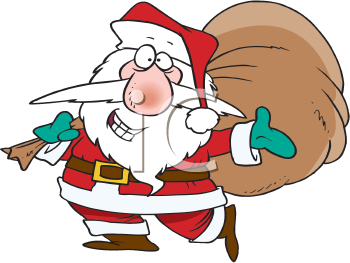 Claus_tnb.png

This royalty free clip art image is available as part of a low cost subscription providing access to millions of royalty free clip art images, web graphics and photos. These images are perfect for school projects, professional brochures, presentations, newsletters, advertisements, and signs.

Disclaimer | Privacy Policy | Terms Of Use | Contact Us